The Havies at 5038 Laurel Avenue is located just south of Downtown Sechelt in Davies Bay.
www.haviesliving.ca
A new 27 acres subdivision consisting of 99 single family homes currently in the pre-construction stage.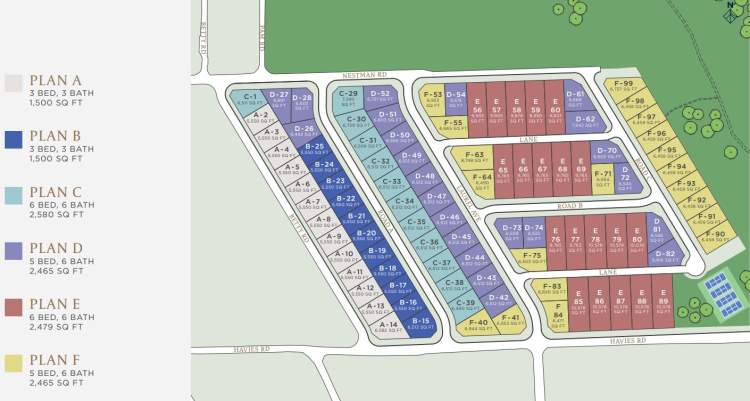 Developer Team for Havies
Richmond developer, Homei Properties, aims to build high-quality, smart structures that provide a better living environment to homeowners. From new condo and townhouse developments to single-family homes and custom builds, Homei has completed several highly acclaimed residential projects over the past several years, including Henry, a contemporary concrete apartment collection in the spectacular Queen Elizabeth Park neighbourhood. In addition to their own projects, the company offers pre-construction planning, construction management, and general contracting services.

Matthew Cheng Architect is known for designing boutique residential communities tailored for families. He has a unique ability to make the most of every square foot, creating functional, comfortable, and contemporary urban homes optimized for everyday living. Past projects featured here include Oak & Onyx, Acorn, and Vantage.
Established in 1997, MRP Design Consultants has led interior design for an array of residential and commercial projects, globally and within Canada. The MRP team holds firm to the principle that design should focus not only on creativity and details, but also functionality and practicality.


The Havies offers 6 different floor plans ranging from three to six bedrooms homes with a choice of rancher or a 2-storey home. 
All homes at The Havies include a garage and many floor plans provide additional space for parking in the driveway and some in a detached laneway garage.